Train Transfers To and From Orlando Airport



Orlando International Airport Train Transfers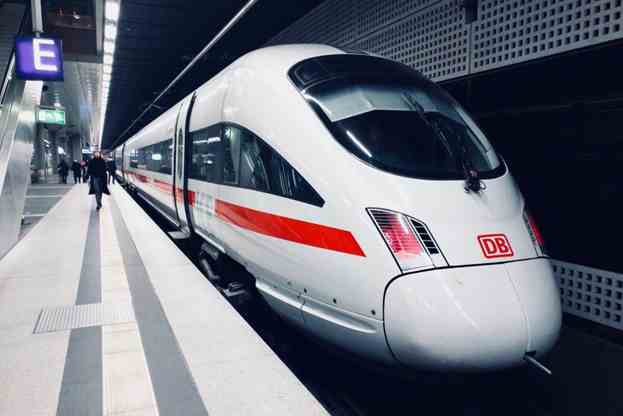 Orlando Airport has no railway station or connection situated on its airport terminal. Passengers wanting to make use of the railway service will need to find transportation to the Amtrak Station in Downtown Orlando. The Amtrak Station's address is 1400 Sligh Boulevard.
From the Amtrak Station, passengers can follow two different routes.
The Silver Service Palmetto travels to Tampa/Miami Jacksonville, New York and Savannah Charleston Washington DC.
The second route will take you to San Antonio and then on to Los Angeles and is named the Sunset Route. The Sunset Route covers the Gulf coast, Bayou Country, the Mexican Border, Californian Mountains and south-western deserts.
For each of these routes, there are three trains that depart on a weekly basis.
Fares for Amtrak services may vary depending on the date and time required for travel. During busy travel periods and holidays, fares can be charged at a higher rate. For the best rates, it is advisable to book tickets as early as possible. Special discount rates can be applicable to infants, children, seniors, and for those who are a member of certain organizations, such as the AAA, Veterans Advantage and Students Advantage.
Although it is recommended to make advance reservations, tickets can be purchased at some of the stations. Tickets will be available from the ticket counter or from a Quik-Trak self-service ticketing kiosk.
When travelling by train, passengers should arrive at the station at least 30 minutes prior to the scheduled departure time. Sufficient time should be allowed for finding baggage assistance, purchasing tickets or if you have other special requirements, such as bringing your bike with you on the train. Even more time should be considered if you are departing from a large or busy station.
Train schedules may change between the time of ticket purchase and departure date. Always confirm your departure time the day before travelling.
Sometimes the trains are running late, and therefore, may spend less time at the station than what is shown on the timetable.
Amtrak provides the Auto Train for transportation of motor vehicles. It is a non-stop train service running between Lorton, Virginia and Sanford, Florida. Passengers and vehicles are recommended to arrive at the station at least two hours before their train is scheduled to leave. A regular sized vehicle must be checked in at least one hour before departure and over-sized vehicles or motorcycles, at least two hours before scheduled departure.
The Auto Train does not offer a checked baggage service, although luggage can be stored in your vehicle. No luggage or bicycles are allowed to be transported on the roof of the vehicle and all luggage carriers.