Taxi Transfers To and From Orlando Airport
Find Unbeatable Value Taxi Transfers


Orlando Airport Taxis - Fares, Distances and Where to Find Them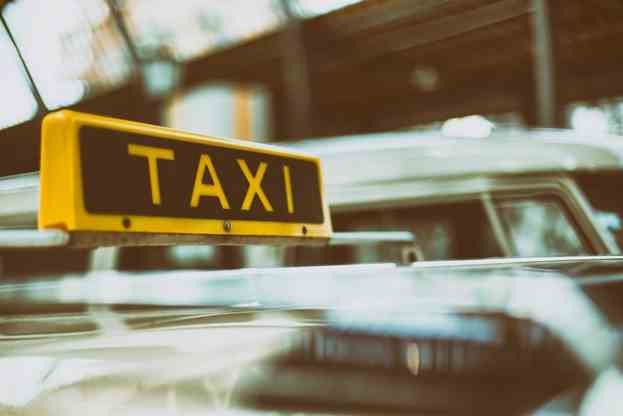 Taxi services operate from both the A and B sides of the Main Terminal at Orlando Airport. They can be found on Level 1, which is the Ground Transportation Level. Their Commercial Lane spaces are A5 – A8 and A28 – A31. On the B side of the terminal, they are B5 – B8 and B19 – B24.
It is very important that a reputable taxi company is chosen for your transportation. The following companies are considered highly reliable and their cars are usually waiting in the ranks for passengers.
Ace Metro/Luxury Cab
Diamond Cab Company
Quick Cab
Town and Country Transport
Star Taxi
Yellow/City Cab
Rather book or select a taxi from one of these companies than accepting a ride from what are known as 'gypsy' cab drivers. At the airport, you may be confronted by one of these 'gypsy' drivers, who are looking for fares in the airport baggage hall. This practice is strictly illegal at the airport and, although they may appear to be from a reputable company, they often do not have full passenger insurance. Legitimate taxi companies do not wander about looking for fares and their taxis are waiting in the rank.
Taxi fares are not pre-set by the State, therefore they will vary from company to company. Some taxis charge a metered fare, while others may have a flat-rate. If you are unsure of the charges, it is quite acceptable to ask the driver before leaving the airport. It is best to agree on the price beforehand to avoid any disputes when payment is due. Although some of the taxi companies tend not to run meters, you may ask the driver to charge your trip at a metered rate, rather than a flat-rate.
Mears Transportation Group offer Shuttle Vans from Orlando Airport. They are also found on the Ground Transportation Level on both sides of the terminal. Their Commercial Lane spaces are A9 – A10, A36 – A37, B9 – B10 and B40 – B41. Depending on the amount of persons travelling, either a taxi or a shuttle van could end up as the cheaper option. For larger groups of four or five, a taxi would be more cost-effective, but for only one or two people, a shuttle van may be better. Taxis charge the same rate regardless of the number of passengers, where the shuttle vans charge a per person rate.
The approximate taxi fare to Downtown Orlando is around $35 and to Walt Disney World, around $60. A single trip fare per person in a shuttle van is about $16 to Downtown Orlando and $19 to Walt Disney World. The Shuttle Vans also offer a round-trip fare rate and rates for children may be lower.
Orlando Limo provides chauffeured limousine services at Orlando Airport. The cost of a chauffeured limousine can be between $50 and $85 per hour.
Although in Orlando there are usually plenty of taxis waiting in ranks at shopping centers, parks and hotels, it is better to book one in advance from a good company. If you do decide to use one of these taxis waiting, then a quick check will help you determine if they are reliable. Make sure that the name and phone number of the company is clearly visible on the side of the taxi, that their rates are available on the window or inside the car, and that the driver has his ID and company's insurance visible.
Taxi fares to & from Orlando Airport (MCO)
Taxi Transfer Customer Reviews
Available Transfer Options