Bus Transfers To and From Orlando Airport



Buses from Orlando Airport with Bus Routes and Times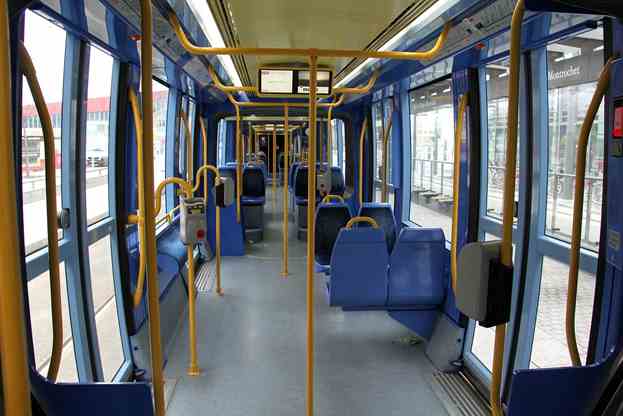 There are local bus services to and from Orlando International Airport, as well as many privately owned bus companies, offering transportation to various destinations. Many of the hotels in Orlando also offer complimentary transportation to and from Orlando Airport. From Orlando, Greyhound buses are available for travel to other states in the U.S.A and Canada.
Complimentary Hotel shuttles will pick passengers up from the B-side of the Main Airport Terminal. This will be at Level 1, which is the Ground Transportation Level, at Commercial Lane spaces B42 – B47.
The local buses operating from Orlando Airport are the Lynx Buses. They can be found on the A-side of the Main Terminal, on the Ground Transportation Level, and make use of the Commercial Lane spaces A38 – A41.
Popular travel locations from the airport include Downtown Orlando, International Drive, Walt Disney World and Apopka. For Downtown Orlando, look for the Lynx Bus No.11 or the Lynx Bus No.51. Bus No.11 travels via Orange Avenue and it's times of operation during weekdays are from 5:56 to 23:57. On a Saturday, it operates between 5:56 and 21:57, and on Sundays or holidays, between 6:27 and 20:27. Lynx Bus No.51 takes a different route via Conway and operates between the hours of 5:38 and 21:37 on weekdays and Saturdays. Sundays and holiday operation times are from 5:20 to 20:22. The journey to Downtown Orlando will take approximately 40 minutes.
Lynx Bus No.42 travels to International Drive. On weekdays and Saturdays, the operation times are between 6:00 and 22:30. On Sundays and holidays its times are between 6:30 and 21:30. Traveling to International Drive will take about 60 minutes.
From Orlando Airport to Walt Disney World, catch the Lynx Bus No.111. Departure times are between 6:00 and 22:30 and between 6:30 and 21:30 on Sundays and holidays. Walt Disney World is about 75 minutes by Lynx Bus from the airport.
Lynx Bus No.41 travels to Apopka via SR 436. Operational hours are between 5:15 and 22:45. On Sundays and holidays hours are between 5:40 and 21:40.
The Lynx website has more details on other bus routes to shopping and residential areas.
The Greyhound Bus Liners serve more than 2,300 destinations across North America. They are the largest provider of intercity bus transportation and are well-known for delivering safe and affordable travel. In Orlando, the Greyhound buses will depart from the Greyhound Station and not directly from the airport. Passengers should take one of the Lynx Buses to Downtown Orlando and then bus No.25, getting off at 3000 Old Winter Garden Road. From here, the Greyhound Station is about a quarter of a mile away. The Greyhound Station is open 24 hours a day and is located at 555 North John Young Parkway.
There are many other privately owned bus companies offering group tours for attractions in Orlando, such as Disney Universal and Sea World. There are also shuttles that service Marion County and Lake County.