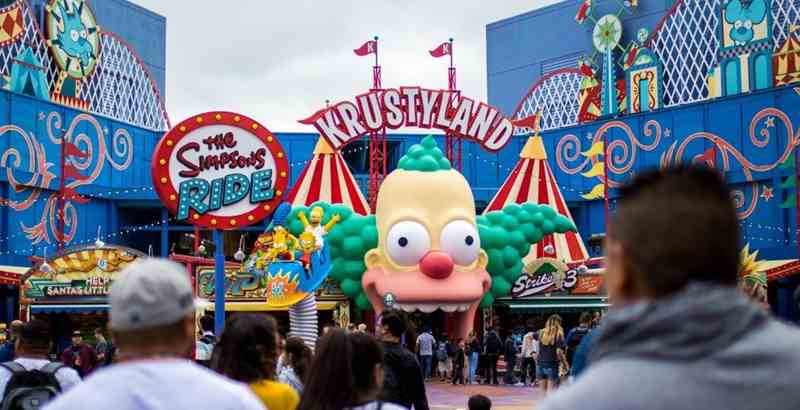 Orlando Tourist Attractions
Orlando, Florida, is filled with many exciting opportunities for all ages and those with an adventurous spirit. Walt Disney offers a spectacular variety of attraction venues, ranging from fantasy lands to amazing animals in forests and tropical jungles. Besides Walt Disney, one can explore the unbelievable at 'Ripley's Believe it or Not', or perhaps enjoy the unique experience of swimming with the dolphins at Discovery Cove.
A visit to each of Walt Disney's four attraction venues is a definite 'must' on your to-do-list when staying in Orlando.
The Magic Kingdom Theme Park of Walt Disney World features seven fantastic lands of fantasy, where children are captivated and adults re-discover their childhood. Fantasyland includes 'Cinderella's Surprise Collection', 'Dumbo the Flying Elephant' and the 'Adventures of Winnie the Pooh'. Adventureland captures the world of Mickey and Minnie Mouse, and the Pirates of the Caribbean.
Space Mountain, Splash Mountain and Big Thunder Mountain have many thrilling rides for all excitement enthusiasts. Don't spend the whole day waiting in line, use Disney's FastPass service to allow for quick entrance to the participating attractions.
Walt Disney's Epcot Centre features a simulated space adventure and cinematic journeys through Canada, France and China. For high-speed excitement, experience driving a test car on the Test Track. The Epcot Center has many fine restaurants for lunch and dinner, and don't leave until you have enjoyed the extravaganza of lights, lasers, fireworks and music that end off the evening at World Showcase Lagoon.
Become part of show business glamour at Disney's Hollywood Studios and enjoy their incredible broadway-style shows and thrilling attractions. Some of the main features are the Rock n Roller Coaster starring Aerosmith, Playhouse Disney – live on stage and the Twilight Zone Tower of Terror!
Disney's Animal Kingdom Park is a discovery exploration into the world of extinct and imaginary animals. The Icon of the park is the 145ft tall and 50ft wide Tree of Life featuring 'It's tough to be a Bug' right inside the tree itself! Children will love 'The Boneyard' which is a play maze made out of dinosaur remains. Enjoy the wonder of real large animals such as elephants, giraffe and lions in the African Savannah or get up close and personal with the Gorillas on the Gorillas Falls Exploration Trial. If you don't mind getting wet, make sure you don't miss the spectacular Tiger Rapids Run, a river rafting thrill.
Other fabulous theme parks in Orlando are the Islands of Adventure, Universal Orlando, the Busch Gardens and the Wet n Wild Water Park, each with unique features and well worth a visit. The Islands of Adventure are five theme parks rolled into one, including dinosaurs at Jurassic Park and the adventures of Spiderman at Marvel Island. Ride the movies at Universal Orlando or test your knee boarding skills at the Wet n Wild's half-mile long lake. Peacefully float down the Lazy River or soak up the sun while the kids play in the children's wave pool. The Wet n Wild Kid's Park is open all year-round with heated pools in the cooler periods.
Animal enthusiasts will thoroughly enjoy Gatorland, Sea World and Discovery Cove. Gatorland is a 110-acre theme park and one of Central Florida's oldest attractions, featuring thousands of alligators and four rare species of crocodiles. Gator wranglers will entertain you by catching and wrestling with the alligators, and teach you more about their awesome powers and survival strategies. Other animals include tortoises, deer, goats, llamas, birds and dangerous snakes. Kids will love the miniature water park, petting zoo and reptilian shows.
For a once in a lifetime experience, go swimming with the dolphins at Discovery Cove. Besides dolphins, there are thousands of tropical fish and rays of up to 1.2 meters in diameter. Marvel at sharks and voracious barracudas that are safely behind a transparent submarine division, or simply relax in a hammock by the huge resort-style swimming pool. Admission fees include a meal and access to umbrellas, towels, lockers and swimming and diving equipment.
Sea World is Orlando's number one marine adventure park with its most popular attraction being the Shamu Adventure, a killer whale show, starring Shamu interacting with guests and trainers.
Individuals who enjoy the unbelievable and extra-ordinary must visit the Ripley's Believe it or Not museum with 16 themed galleries and hundreds of entertaining and interactive exhibits.
Adults and children over the age of five can see the world in a spectacular fashion from Orlando's Hot Air Balloon rides. Captain Jeff A Thompson, a 30 year veteran hot air balloon pilot, offers an hour long ride, seven days a week at sunrise (6am). An amazing experience followed by an explanation of balloon flight history and a buffet breakfast. Passengers will have their photograph taken and are awarded with their first flight certificate.
Do not miss out on Holyland, which will take you back 3000 years to the ancient city of Jerusalem and the Kennedy Space Center where you can experience a rocket launch from the Firing Room Theater, and meet a real astronaut.
Universal CityWalk offers wonderful shopping opportunities and night-life entertainment, with music and dancing suitable for anyone's taste. City Jazz and Motown Café play soulful rhythms and blues, while the Latin Quarter will have you dining and dancing the night away. Make enquiries for CityWalk's 'Dinner and a Movie' promotion for a quiet night out.
Arabian Nights is Orlando's favourite dinner show with beautiful horses, dazzling costumes and heart-stopping acrobatics, telling the tale of Princess Scheherazade's birthday and her quest for the Prince of her dreams. It is a broadway-style show on horseback, which is performed at the magnificent 140,000 square feet Palace of Horses. Guests will enjoy a three course meal with the Princess's wedding cake for desert!
Visit Orlando, Florida, as soon as possible to fully experience the magical wonders and adventures of these attractions and many more.
UNBEATABLE VALUE CAR RENTAL

FREE
Amendments,
FREE
Cancellations,
NO
card fees!

airport_shuttle Need Airport Transfers?
Useful Information about Orlando Airport